What is DebConf?
Debian Conference
DebConf is the Debian Project's developer conference. In addition to a full schedule of technical, social and policy talks, DebConf provides an opportunity for developers, contributors and other interested people to meet in person and work together more closely. It has taken place annually since 2000 in locations as varied as Canada, Finland and Mexico.
Previous Debian Conferences have featured speakers from around the world. They have also been extremely beneficial for developing key Debian software components, including the new Debian Installer, and for improving Debian's internationalization.
If you are interested in sponsoring DebConf13, please don't hesitate to contact us.
DebConf in 2013
DebConf13 will be held in Switzerland!
DebConf Video Archive
An archive with all available recordings from previous DebConfs and other Debian events is available at http://video.debian.net.
DebConf in 2012
DebConf12 took place from July 8 until July 14, 2012 in Managua, Nicaragua. Please visit the DebConf12 website for more information!
Many thanks to our infrastructure sponsors: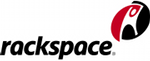 DebConf is supported by: